Yoke and Hobbler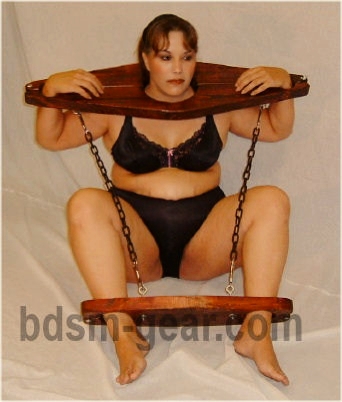 Nothing says you're not going anywhere like a solid wood yoke and hobbler
Our yoke and hobbler are hand crafted of 2X6 and 2X4 lumber.
These feature original medieval style joints for an authentic look and greater usability.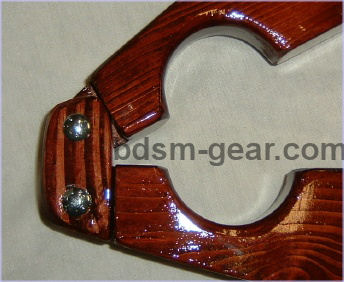 These joints allow the yoke or hobbler to hinge with ease.
They also feature eyehooks so they can be quickly attached to anything.

Made in America, right here in our shop.
Comes with our LIFETIME GUARANTEE

Dimensions: Yoke is 36" long. Hobbler is 24" long
The default wrist holes are 8" in circumferance, ankles are 11" and the neck hole is 20".
Because our head, feet, and hands are much larger then our neck, ankles, and wrists, these sizes will work for most people.
Different hole sizes are available for those that need them.

Please allow 4 to 6 weeks for delivery of this item.

Please select from below


COMBO
The Set includes the yoke, hobbler, chains, and snaps. Everything needed to use the set as shown above.
The yoke and hobbler are also sold seperately below.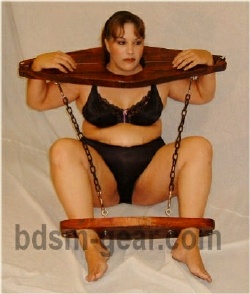 Price $199.95

Yoke only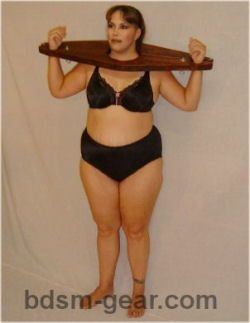 Price $129.95

Hobbler only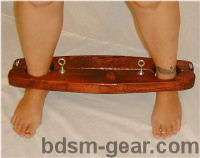 Price $69.95