Suspension Beam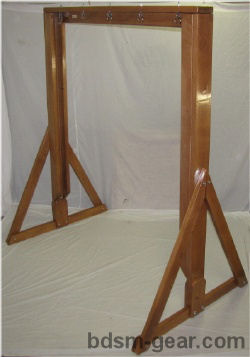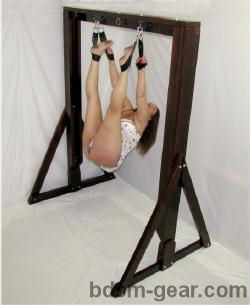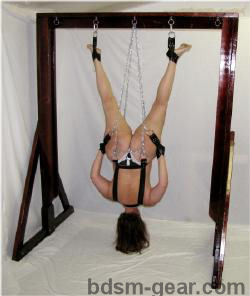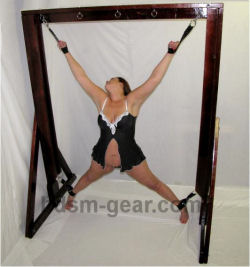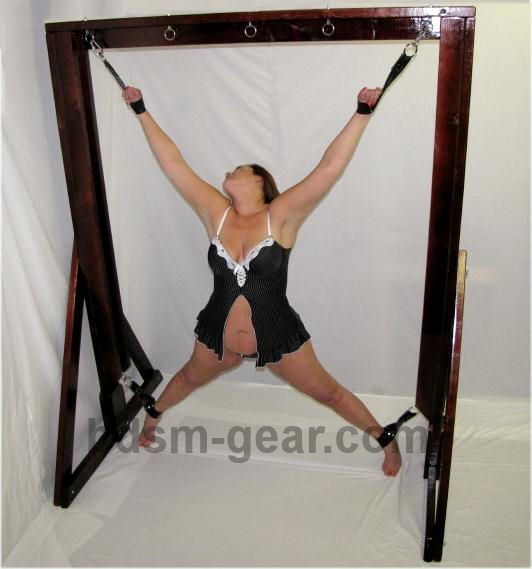 Looking for a good suspension stand at a good price?
This stand is constructed of 2X6 lumber, reinforced with 2X4s for strength.
This stand can easily hold the weight of two people.
And at 6' wide it's plenty wide enough for 2 people as well.
Comes stained and coated in polyurethane for a shine that will last a life time.

Dimensions: 7' tall, 6' wide, 4' deep.
Too big for your dungeon? Custom sizing is available at little cost. Call or email us for details.
Weight is about 75 lbs

Made in America, right here in our shop.
Comes with our LIFETIME GUARANTEE

Price $599.95
Please allow 4 to 6 weeks for delivery of this item.