Deluxe Portable Spanking Horse With Rails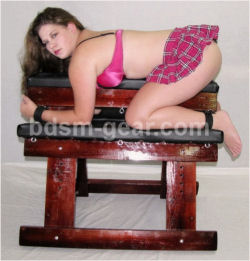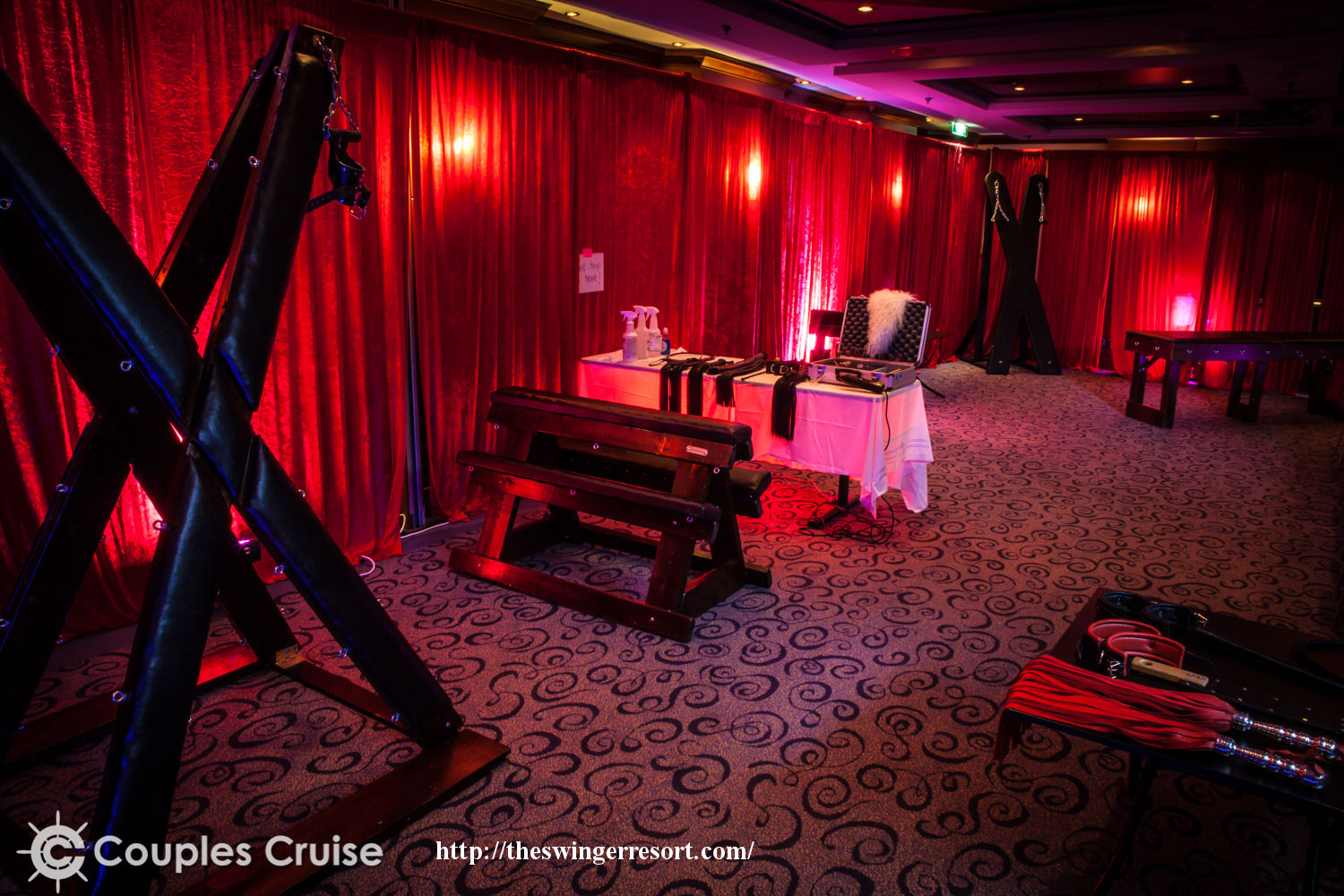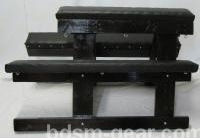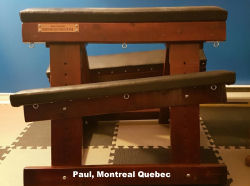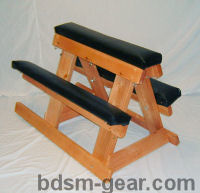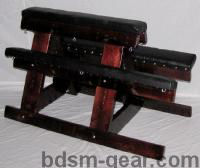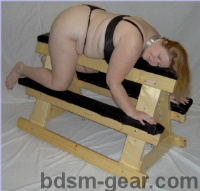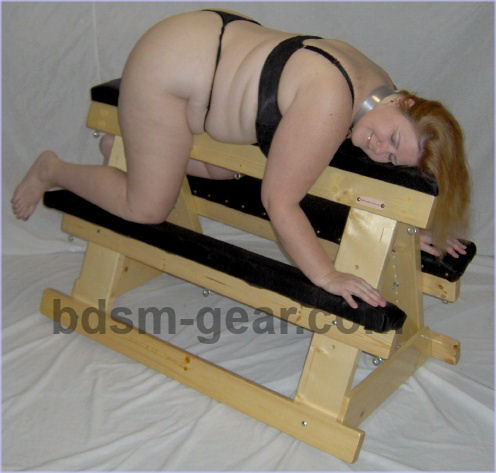 This is a good solid piece of furniture with plenty of bondage points.
It features heavy 2X6 legs, with a 2X6 top and side rails.
This spanking horse is designed to be very portable, and it stores pretty small.
For storage the legs are 24 X 30 X 6 and they pack, one inside the other.
Due to the design this spanking horse is rock solid but comes apart quickly without tools.
The top and rails are well padded for comfort and are available in genuine leather, or high quality marine vinyl (the toughest vinyl you can get).
Made in America, right here in our shop.
Comes with our LIFETIME GUARANTEE

Dimensions: Length is 36" or 48" depending on model. Width is 24", and height is 30"
The side rails adjust from 12" high to 21" high.
Weight is about 60 lbs

Price $419.95 - $609.95 depending on model.
Please allow 4 to 6 weeks for delivery of this item.
Available in 3 models. Select one from below.

36" model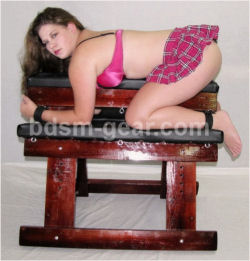 This model has a 36" top, and 36" side rails.
This model allows easy access to both ends of the sub.
This model also packs the best and is easiest to transport.

Select materials, and colors below, before adding to cart

Cushion materials
Vinyl $419.95
Leather $549.95


Options you have selected


Black Vinyl

Mahogany Wood
Short Top Model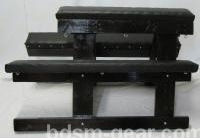 This model has a short 36" top, and long 48" side rails.
This model is great for larger people and people that are not real flexible
and still allows easy access to both ends of the sub.

Select materials, and colors below, before adding to cart

Cushion materials
Vinyl $439.95
Leather $589.95


Options you have selected


Black Vinyl

Mahogany Wood
48" Model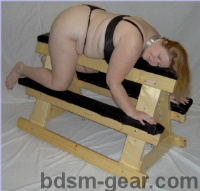 This model has a long 48" top and 48" side rails.
This model is great for larger people and people that are not real flexible
the extra space on the top can be very handy for holding toys.

Select materials, and colors below, before adding to cart

Cushion materials
Vinyl $459.95
Leather $609.95


Options you have selected


Black Vinyl

Mahogany Wood