Deluxe Portable Spanking Horse With Rails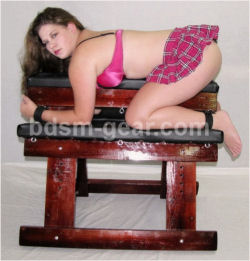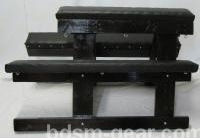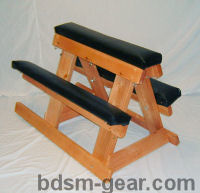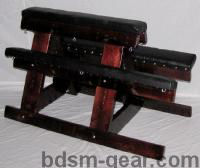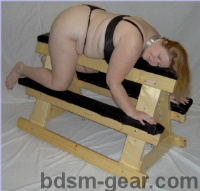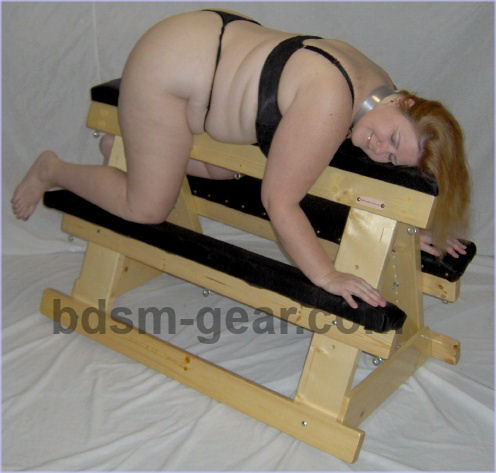 This is a good solid piece of furniture. It features heavy 2X6 legs, with a 2X6 top and side rails. Due to the design it is rock solid but comes apart quickly. By removing a few wingnuts it breaks into pretty small pieces.
The wood is all stained to look great, the top and rails are double padded for comfort and available covered in leather or vinyl.
This horse has plenty of bondage points.
Comes with our LIFETIME GUARANTEE

Price $329.95 - $439.95 depending on model.

Please allow 4 to 6 weeks for delivery of this item.

Available in 3 models. Select one from below.

36" model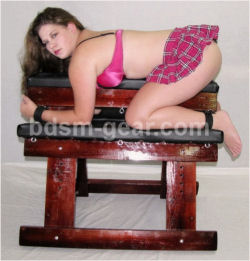 This model has a 36" top, and 36" side rails.
This model packs the best and is easiest to transport.

Select materials, and colors below, before adding to cart

Cushion materials
Vinyl $329.95
Leather $399.95


Options you have selected


Black Vinyl

Mahogany Wood
Short Top Model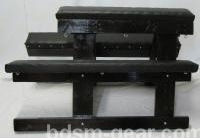 This model has a short 36" top, and long 48" side rails.
This model is great for larger people and people that are not real flexible.

Select materials, and colors below, before adding to cart

Cushion materials
Vinyl $349.95
Leather $419.95


Options you have selected


Black Vinyl

Mahogany Wood
48" Model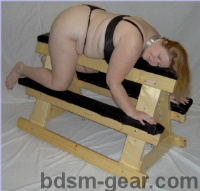 This model has a long 48" top and 48" side rails.
This model is great for larger people and people that are not real flexible.

Select materials, and colors below, before adding to cart

Cushion materials
Vinyl $369.95
Leather $439.95


Options you have selected


Black Vinyl

Mahogany Wood