Wooden Riding Horse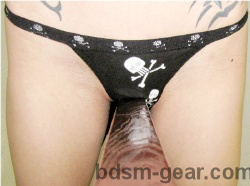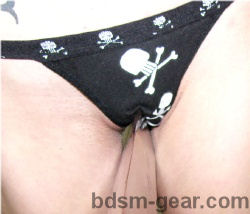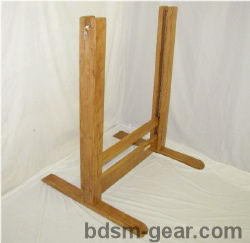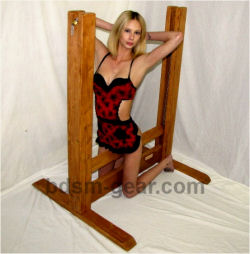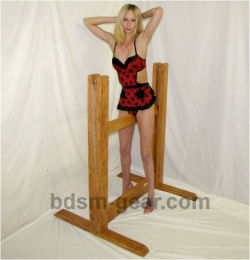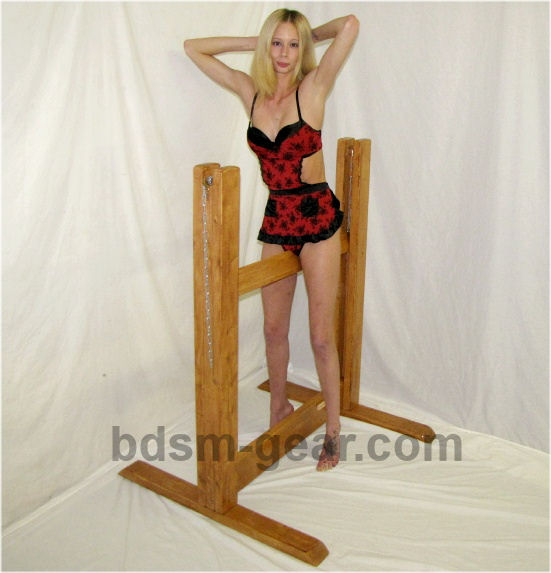 Wooden riding horses have been used in medieval dungeons extensively throughout history and now we bring it to you.
What we are offering you is a greatly improved version. unlike wooden ponies available elsewhere, no suspension gear is needed with our completely adjustable riding horse. The centerpiece is made from a triangular beam that has been polished to a smooth surface it can be adjusted ANYWHERE from a minimum of 11 inches to a maximum of 48 inches and anywhere in between. And the beam can be flipped for even more flexability. One side is very sharp and designed to make the rider suffer, while the other is flat and great for beginners!
This handcrafted piece stands 50 inches tall, the center beam is 40 inches wide and it stands upon two sturdy legs so that no suspension gear is needed.
This piece will make a beautiful addition to any BDSM dungeon.

Price $169.95
Please allow 4 to 6 weeks for delivery of this item.