Human Coffee Table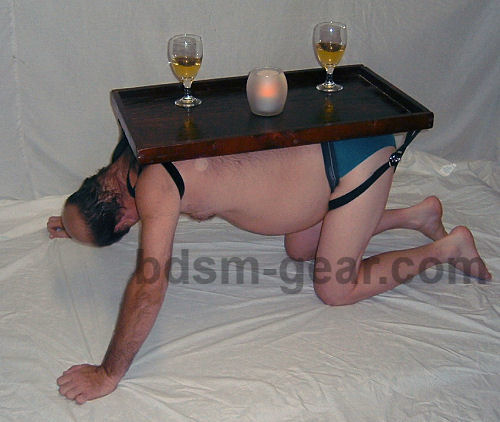 If dehumanization is what your into, this item is a must have. This table top fastens to the slaves shoulders and thighs so it stays well put. As long as they keep still and level the table can be used to hold anything. Food, Candles, cold drinks.
Dimensions: 16" X 32". weight is about 10 lbs.

Made in America, right here in our shop.
Comes with our LIFETIME GUARANTEE

Price: $129.95.
Please allow 4 to 6 weeks for delivery of this item.