Prison Strap With Grip Tape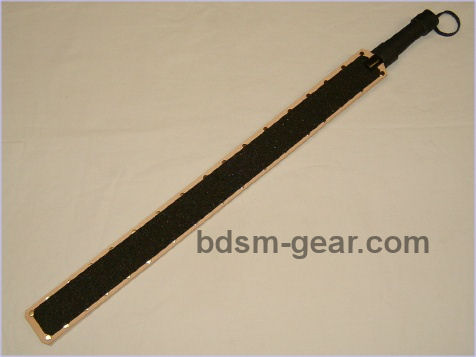 This strap is made from two pieces of heavy 8-10 ounce tan leather riveted together with plenty of rivets for firmness and long life.
While it looks like a paddle it has no core so it is allowed to flex.
And just to make sure its rough enough we've added grip tape to one side.
This strap is available in 28", 34", and 40" lengths.



Shown here is our 34" strap next to our 18" paddle to give you an idea of just how long these are.
Another must have for your toy bag!
Price $49.95 - $69.95
Genuine Leather
Made in the USA