$5 - $100 Gift Certificates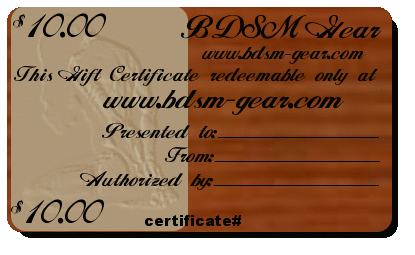 Can't decide what to buy that special someone?
Need a present delivered in a hurry?
Why not buy them a gift certificate and let them decide what they really want?
We offer gift certificates from $5.00 up to $100.00
Once the certificate is paid for you can select delivery method, The certificate can be e-mailed to you, or the recipient, or we can send them via USPS. Gift certificates delivered by e-mail are normally delivered within hours of purchase making them great for last minute shopping or if your just anxious to give it to the recipient!
Free shipping
Gift certificates are non-refundable and have no cash value.