CBT Stock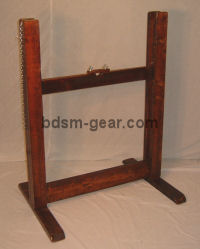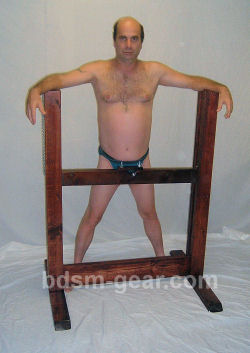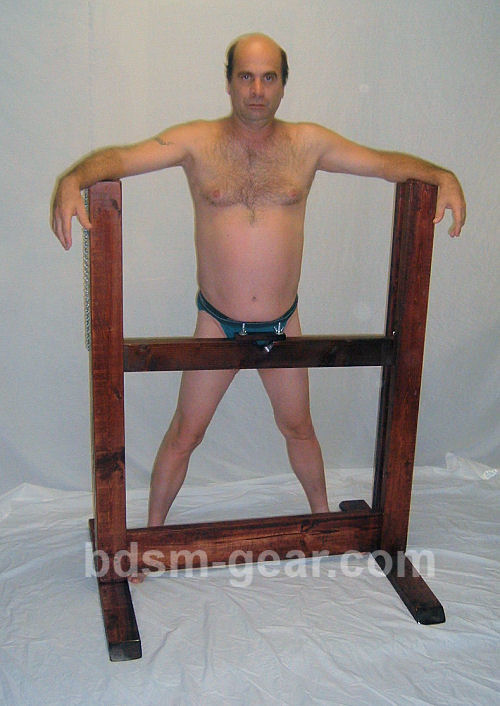 Keep them on their toes with this adjustable cbt stock.
It has one small hole in the center to accommodate the subs cock and balls.
Once they are trapped you can easily adjust the height of the stock with the chains on each side.
This design allows for adjustment in very small increments for just the right spot.

Dimensions:
This stock is 40" long, 32" wide, and stands 48" tall.
Weight is about 30 lbs.

Made in America, right here in our shop.
Comes with our LIFETIME GUARANTEE

Price $249.95
Please allow 4 to 6 weeks for delivery of this item.